Believers News Letters (BNL)
The Believers News Letters have been a wonderful blessing and encouragement for many believers around the world. They feature many interesting articles, photos, and testimonies from believers in New Zealand and also globally.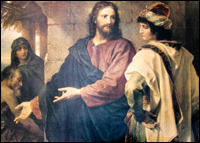 Just click on the month to open in pdf format, please wait a few seconds for it to download. If it fails to work with the first click, right click your mouse and then click open, Please wait for it to download.
Year 2015
Year 2014
Year 2013
Year 2012
Year 2011
Year 2010
Year 2009
Year 2008